John C from descentworld posted this singlecrown showa the other day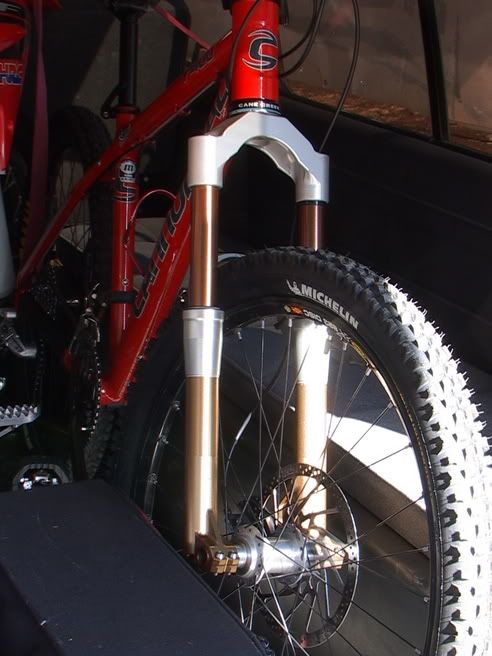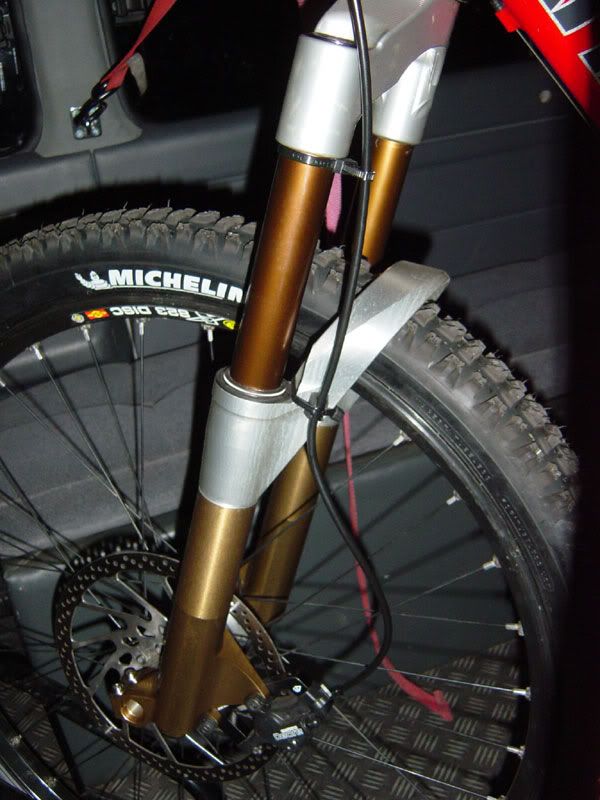 I wonder who they are working on these for?
Johnny T had a sweet showa xc fork back when he was riding for Tioga that never made production, a fork that absolutely slayed everything else available in '94. Tioga never pushed it into production as far as I know. The obvious conclusion to make here is that this current fork is for a Honda project, but I find that unlikely...