Today BadDNA and My self decide to snow shoe in/through Purgatory Chasm .
was a perfect day for it about 34 degrees and no wind.
Some on was here befroe us !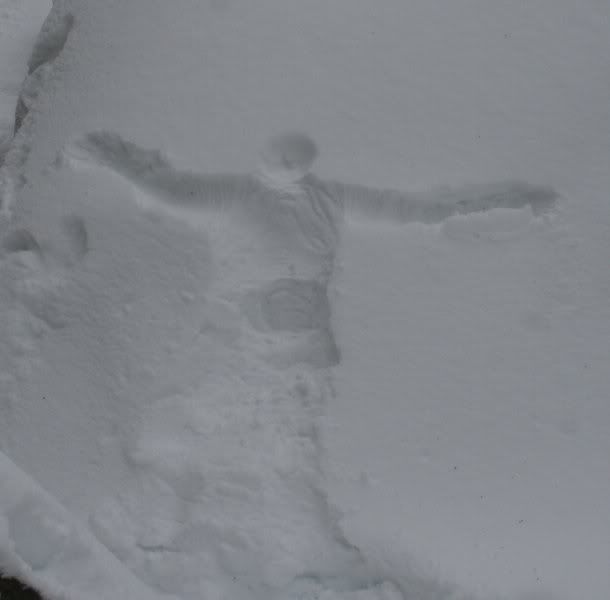 Entering the Chasm
this is Bad DNA's type of place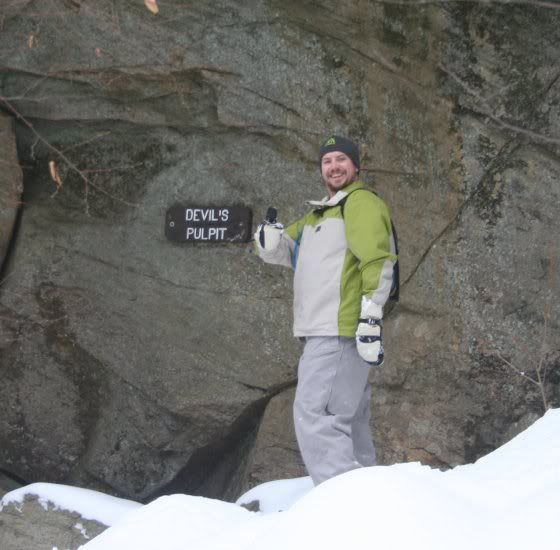 We got thirsty ( just for you IAB )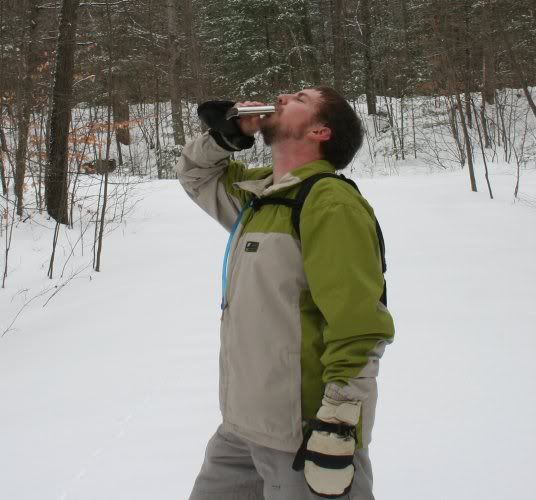 it was a dirty Job but some one had to do it !!
We have lift off !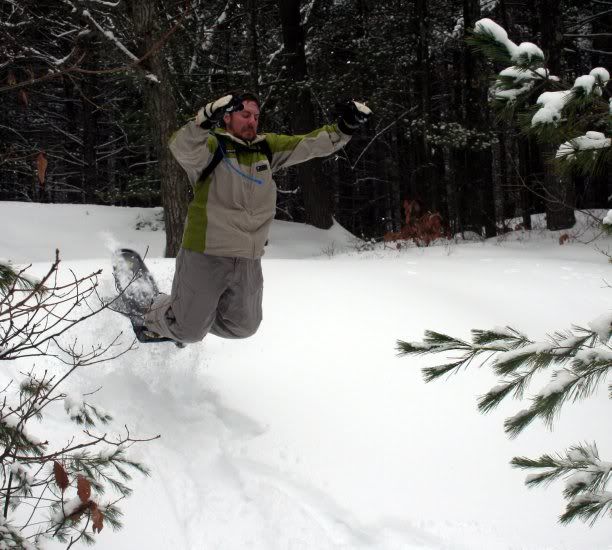 BadDNA is cleared for landing
Thirsty again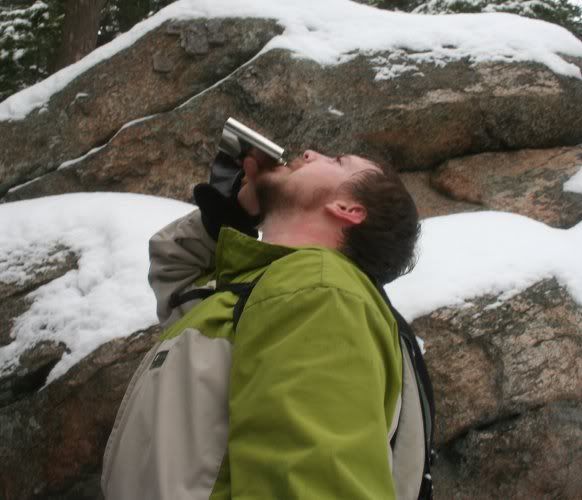 and finally , this was steep , probaly when ther is no snow on it we would look at it and say No, but Hey the rocks are covered with Ice and snow , what can go wrong ! so Up we went!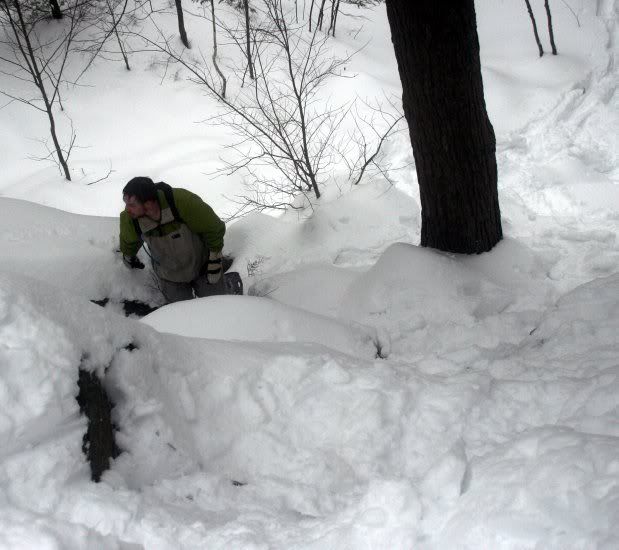 what a fun time that was , great work out too.
what got really strange is what happened next. BadDNA and I were talkinmg in the parking lot , when a Guy in a car , filled with Junk , and We could smell him even though he was still in the car . he parked and just sat there never got out. BAdDNA and I continued to talk , BadDNA Gets in his truck and leaves I go over to my car , cahnge out of my snow wear and boots and get in my car and leave. I'm driving home , and I notice the guy is right behind me in his car. it was weird , I acted like I was going to get on 146 and he pulled over to do the same He even put on his directional ( which I did not ) , and when i went straight so did he. Finally in whitensville center I was in the left turn lane and he was behind me , the light was red so I opened my window and looked right at him. when the light changed he bolted making a right turn from the left turn lane. I continued home ,but found it quite weird!!!