I never felt so bummed coming into Intense HQ to pick up a part. So bummed I'm broke to buy some of the stuff they were prepping for their first annual factory parking lot sale.
DH related:
They have M9 frames and bike to sell. The demo M9 bike price is to kill someone at the parking lot for before they steal it from you. DENG! SS2, 951 and enduro as well as XC bikes and frames. Wheels, rotors, Fox, rock shox and manitou forks. Tires, etc. Bring lots of cash you will use most of it.
Here are some cell phone pics from this afternoon as they are preparing for the big two day parking lot sale. Get stoked. Get your friends to go.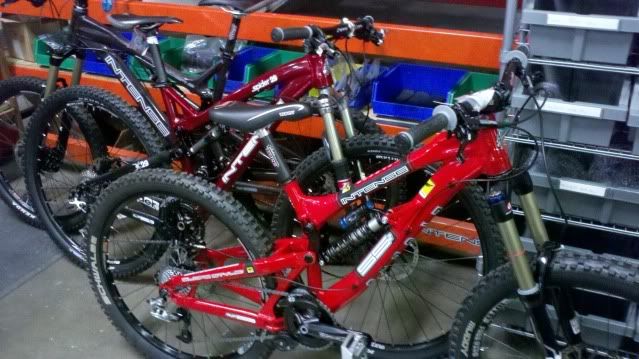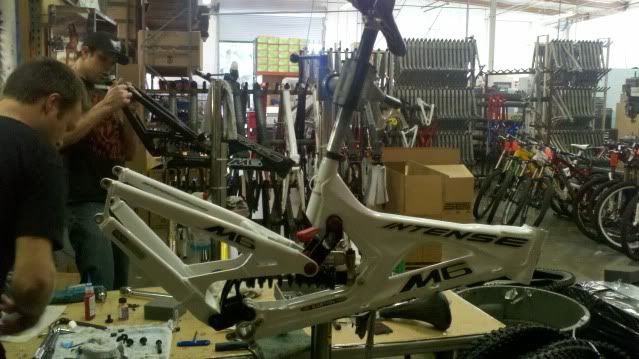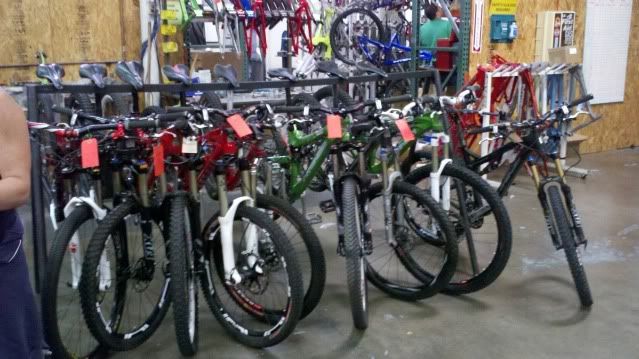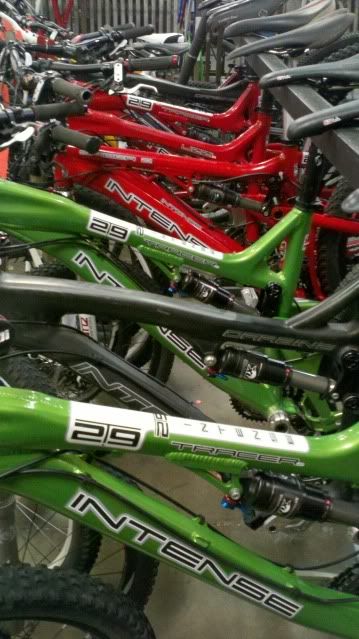 GARAGE
SALE
GARAGE
SALE
WHEN WHERE
February 24TH 1PM – 6PM INTENSE CYCLES FACTORY
February 25TH 10AM – 4PM 42380 RIO NEDO
WHAT ARE WE SELLING?
Intense is cleaning out the garage and you get the benefits. We will be
selling off our demo fleet, frames, spares, wheels and clothing.
T – shirts from $5, sticker kits, spare The complete bikes start at $1900
parts and components, new wheel and the following are available sets,
used wheel sets, forks, rear Uzzi - Medium
shocks, tires, lots of odds and ends. Tracer 2 - Large, medium, Small
We have a big selection of Spider 29 - Large, Medium, Small,
discontinued frame models for you Tracer 29 – Small, Medium, Large
to sort through. M9 – Small, Medium, Large.
Contact
scott@intensecycles.com
for me details
Here's my own Carbine..no it's not for sale.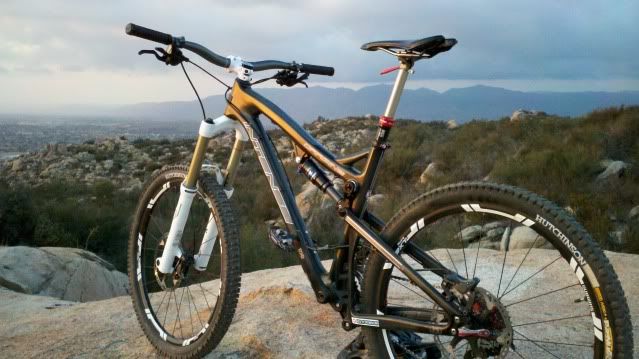 Last edited: