are dope, but slow. i've been diggin at my house a fair bit, getting stuff done. got 12 cubic yards of dirt coming monday, should be word. not sure if the berm is staying or not. gonna be a lot steeper if it is.
first jump is gonna be a left hip. lip is about 4' and change, lander is gonna be around 5'. that's going to flow into a right hip of roughly the same proportions, then god knows what. there's eventually going to be a right hip step up box into the berm and there will be a 6' quarter at the end of the line, wherever that will be. i'm getting 12 cubic yards of fill dirt/clay delivered monday, so expect a lot more pretty soon.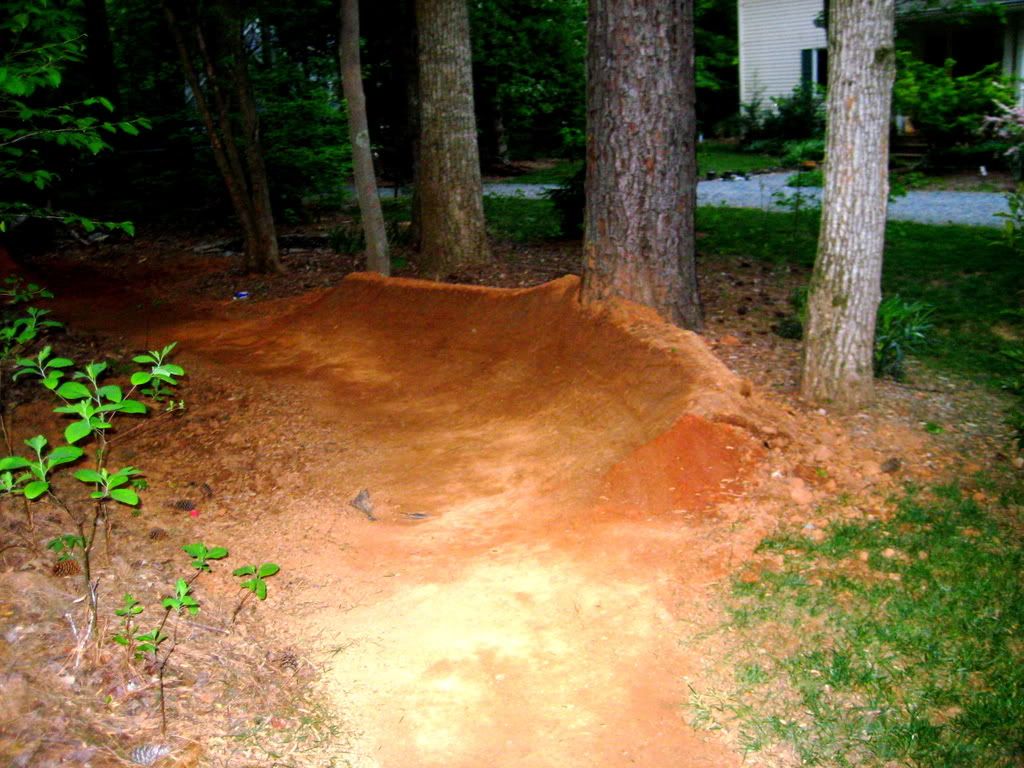 and a couple shots of the temporary whip (fit flow trail)
**btw** this is my first time building trails from scratch, so help is greatly appreciated.