my subaru loves to play in the dirt but i think she had enough today while we were building a new DS course at dark mountain. i'm not quite sure what happened but when i went to start spinning she just popped and the gears started grinding. the sound is definitely coming from the crankcase.
we were about an hour from home and my roadside assistance would only cover about $100 of the $250 bill to tow it back to my house so one of the trail workers, who is also a car salesman, offered to have it towed to his place in the morning so we can find out exactly what's wrong with her.
oh well, i bought a beater suby with a new engine for a reason
while im at it... a vid of lil manimal testing out the upper section of the new DS course. it's gonna be so friggin awesome when it's done. we also built a pump track in the same area.
http://s14.photobucket.com/albums/a307/sempertubby2/dark mtn DS/?action=view&current=noahdarkmtnds.flv
the berm on the pump track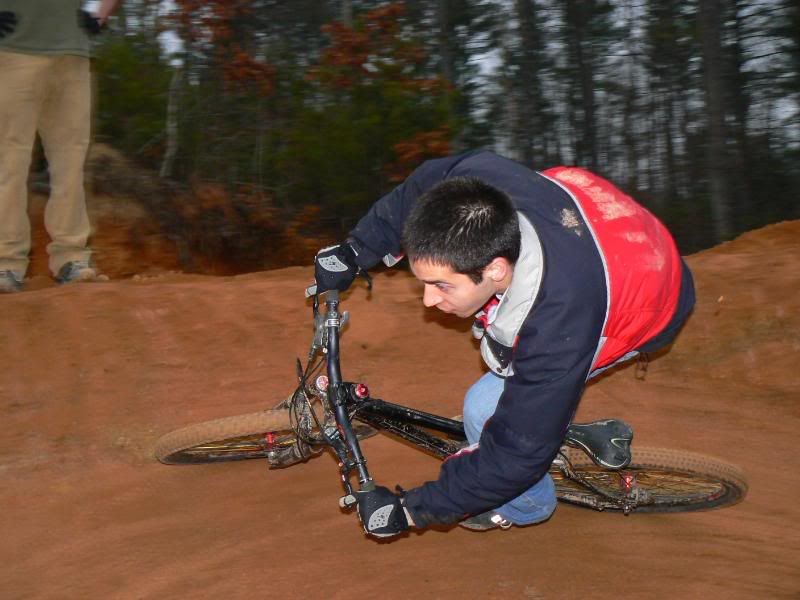 the start of the DS
the pump track so far...more to come
the lower half of the DS course is SICK! there are even some old wooden light poles strategically placed in a row to slow down the bmx crossovers that tend to dominate smooth DS courses on their rigids.
more info on the course/build day here:
http://www.ridemonkey.com/forums/showthread.php?p=2840638#post2840638