1st of all, before anybody asks, i dont work for polygon bikes but i have couple projects (mainly commuter bikes product design research / design competitions / students internship advisor) and sometimes i get access to their prototypes. i work fulltime as a lecturer at uni and ride on weekends also sometimes race in master B (35-39) expert class whenever possible, but my skill and fitness is 'mediocre monkey' at it's best. last year i (was honored to ride and) tried to follow sik mik on my local flowy track and failed, he and his (humble and friendly) team are just too fast. all i got was shitty gopro of him speeding into a dot.
hope the top guys dont mind the review as this is now 'old' 2014 stuff.
to the bike :
this bike has been on websites as pinkbike since the pietermaritzburg WC when sik mik got 2nd (finally beat the unbeatable minaar but out of nowhere gwin comeback and won with downduro bike)
the new (pre) production version also apears on websites during last week urban dh race. it will have carbon rear end, hydroformed tubes and forged then cnc'd (?) linkages.
whereas the proto is total cnc and straight tubes affair :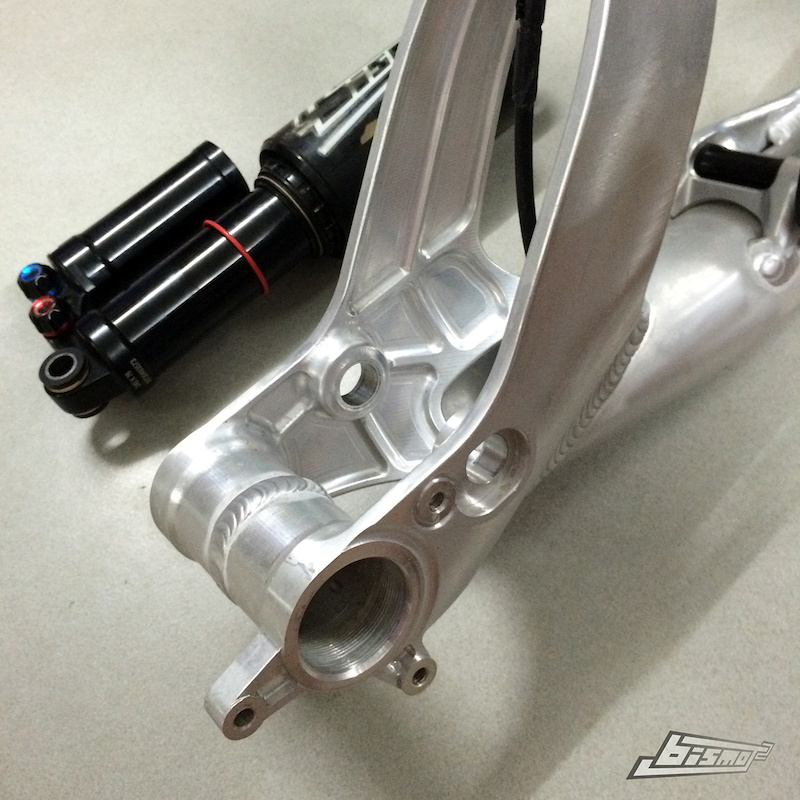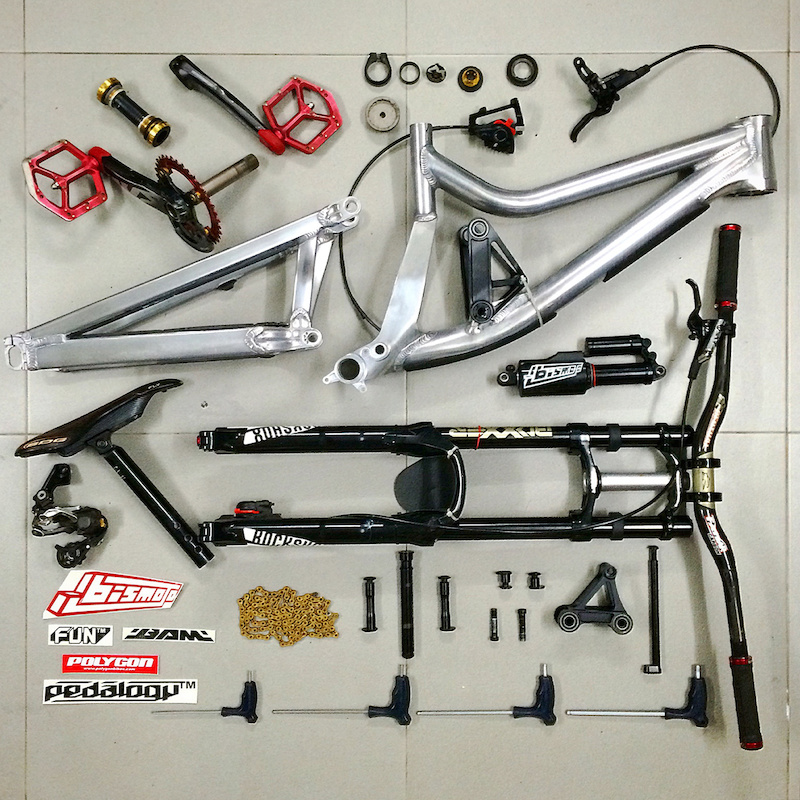 unfortunately the one-piece cnc milled headtube will not come to production as obviously too time consuming /expensive.
the main difference (in riding) with the previous bike apart from 650B is this one p edals a little bit better and has less kickback in begining travel. also the weight is significantly reduced (about 1 kilo in frame alone) my single speed DH bike with vivid air, coil boxxer team, saint cranks, novatec wheelset, magic mary with tubes, weight in 15 Kg ish (the 14.67 Kg at the pic is with flow EX + hope + wtb weirwolf tubeless wheelset)
... to be continued as the rain just stoped and i'm going to local mountain and ride this thing
happy rides and don't forget so smile! also feel free to contact me if you ride down here..
#funissimple