Earlier this month, MtnBikerChk and I headed to Lake Tahoe for another ski vacation with her cousin (Rachel) and cousin's husband (Keith), and her dad and stepmother. We made this trip last year but I wanted a do-over. Last year I was sick all week and Tahoe didn't have a lot of snow, so many of the ski trails were closed. Brian HCM#1 was nice enough to rent us his "cabin" again this year (it's bigger than our house!). We were there for eight days (Friday to the following Saturday). This time around, Tahoe was buried in snow. It was a completely different skiing experience. Very few trails were closed at the ski resorts. I was surprised that lift lines were pretty much non-existent. Not only did we ski all day, every day, but no time was wasted in lift lines. OK, enough chit chat. Onto the pics!! (there are a lot…)
In-flight entertainment. Free cheap beer (dad-in-law had coupons), my iPod, and my book.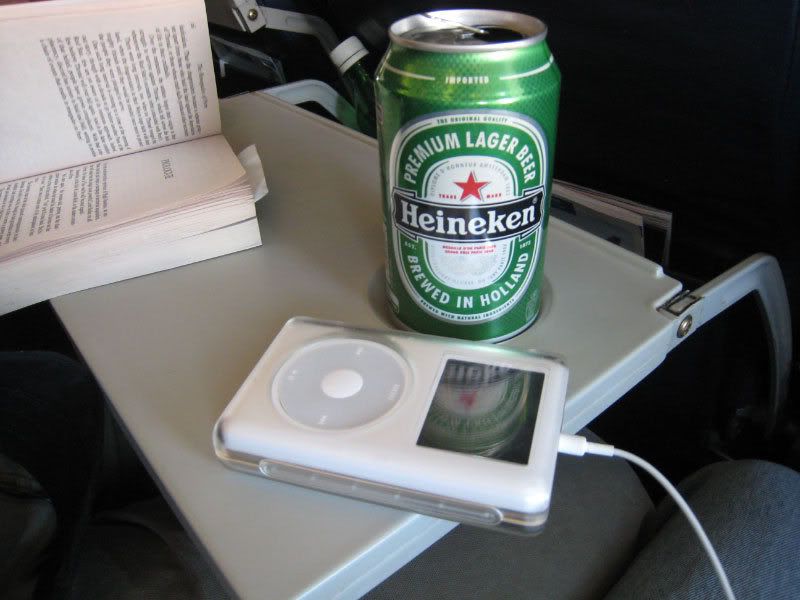 We had a lot of luggage. This pile doesn't include all our carry-ons (boot bags, laptops, etc).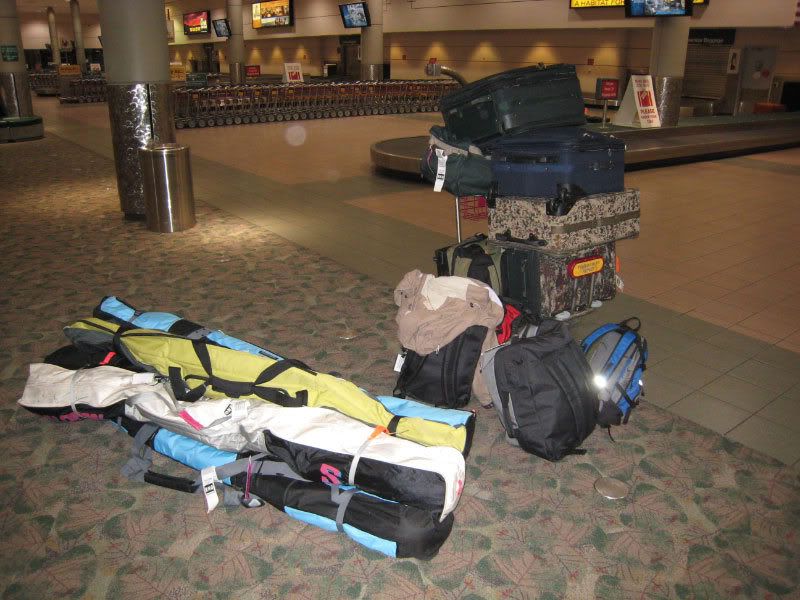 Me and Rachel at the Reno airport, waiting for Pops to get our rental vehicle. The rental company was nice enough to not have the vehicle we reserved.
After hearing an earful from MBC and her dad, the rental company gave us an incredible deal on a Suburban ($500 for the week, if I remember correctly).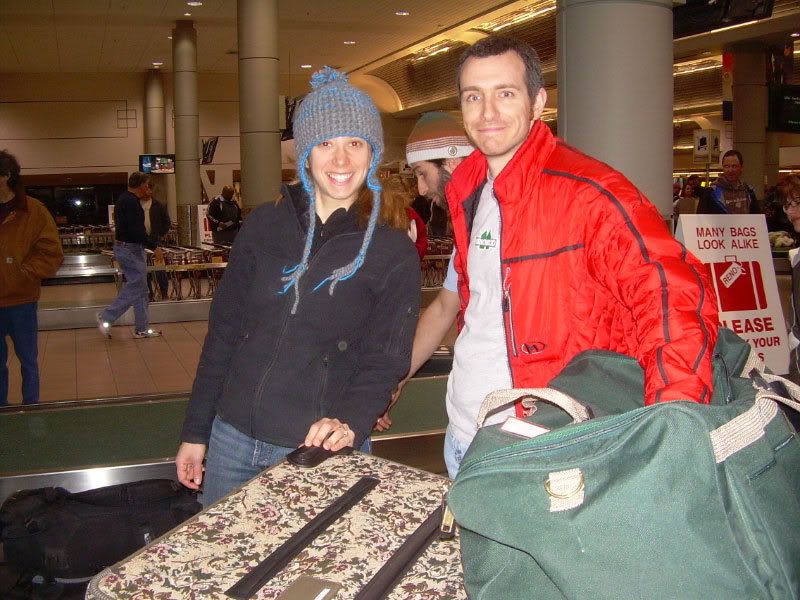 We had dinner in Reno. They screwed up half our orders. They gave us free dessert though. After dinner, we headed to Tahoe and promptly fell asleep.