As some of you have herd ( and the ones who live up here know ) about the rain issues we ahve had up here. one of our trail systems is atthe Blackstone canal , also know as Plumbers crack . well the blackstone river over flowed Big time last week.
so Today On my way home from single tary I stopped by Plumbers crack and walked down the trail. and it was evident that the water Not only over flowed , but over flowed by over 3 feet!!! and there was some damae , butthe pictures just don't do it justice.
but here a re a couple that show some of the damage that the camera can pick up .
This one is amazing an a big problem. see that Bridge on the other side of the river, it used to be crossing the fater in the foreaound, and it is a real shame they just rebuilt that bridge about 2 months ago. Hope they can Pull it back.
and here is a Piece of trail that the river claimed some of.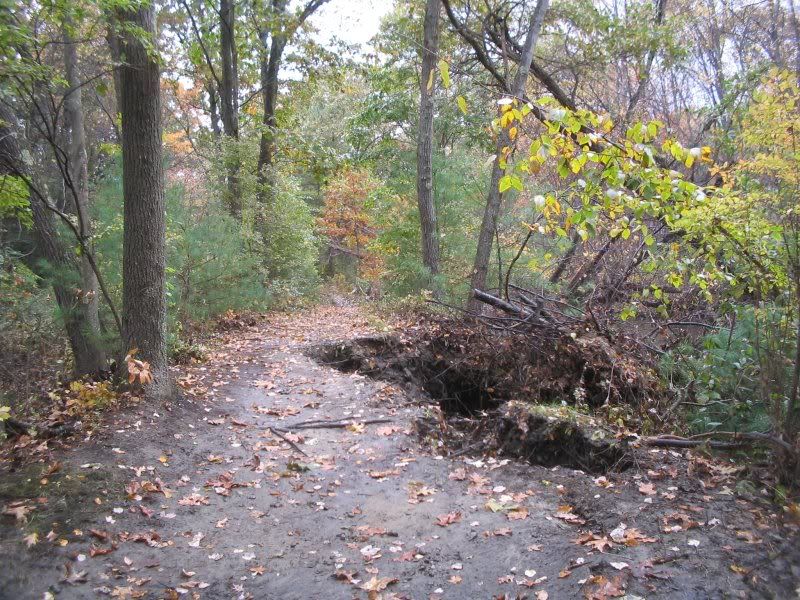 and I really hope these trails can recover, I'm sure they will but it will take tinme. the big problem is that river is still very high and they are predicting 2 inches of rain for tommorow, i hope it can handle it.