<b>WAY</b> Dumber than N8 (to the power of ten alm
Finally getting around to building my new SB66 36 Race.
And its just so black. Like Baby Got Back Black!
So it'll be named Black Dynamite, because like Black Dynamite would say:
Listen sucka, I'm blacker than the ace of spades and more militant than you and your whole damn army put together. While you out there, chanting at rallies and brow-beating politicians, I'm taking out any money-fronting sucka on a humble that gets in my way. So I tell you what, when your so called revolution starts, you call me, and I'll be right down front showing you how it's done. But until then, you need to SHUT the **** UP when grown folks is talking.
Yea, I could see my bike saying that to just about anything out there.
Its just gonna be black. No zany colors. No extra bits of neon here and neon there, like on my other bikes, just militant mother ****ing black.
So here's the start: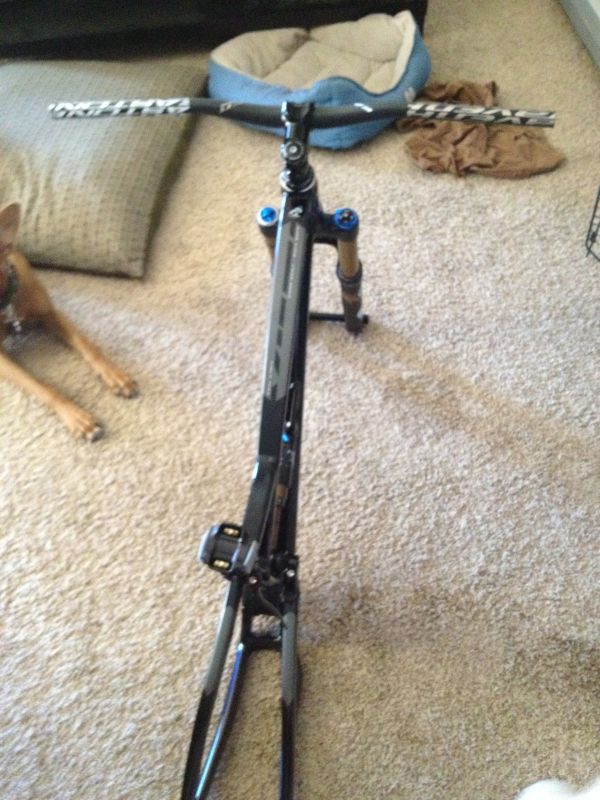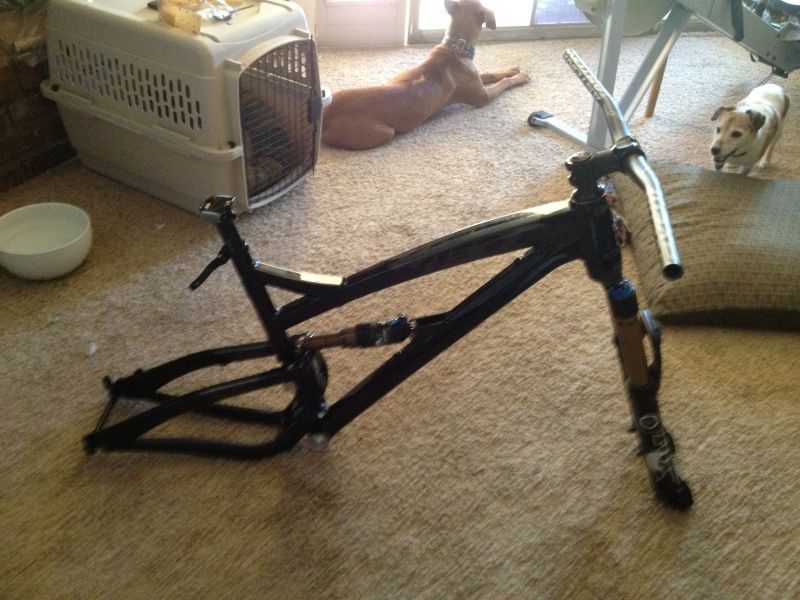 When its done:
- King headset/bottom bracket
- Thompson post/stem
- XT brakes, derailleurs, cranks, shifters
- Mavic 819/King wheels
- Black Terry Fly saddle.
"It's like, how much more black could this be? and the answer is none. None more black." - Nigel Tufnel