after having to cancel last nights ride because of rain , tonight we had no such threats , was a crisp Late fall night with a Crystal clear Sky, there were 5 of us: Me, Oldbroad , Edge , Ben-o and SloMoJo. fun Was had!
first I had to check out old broads Light , she has one of the trail tech ( from Battery spces ) HID's for around $200. I could not see any differentce in Beam between Mine, Ben-o ( we both have Nite rider ) and Hers and it was bright !!
I also had to check outthe mount because I know she had changeed it a little . so here it is , From everthing I saw it was rock solid !
OK were off , it was about 45 degrees when we started . and windy when you got out in open places , so we tried to stay in the woods as much as possible.
here is one ofthe plae were we were exposed to lots of wind , OldBorad riding whale rock.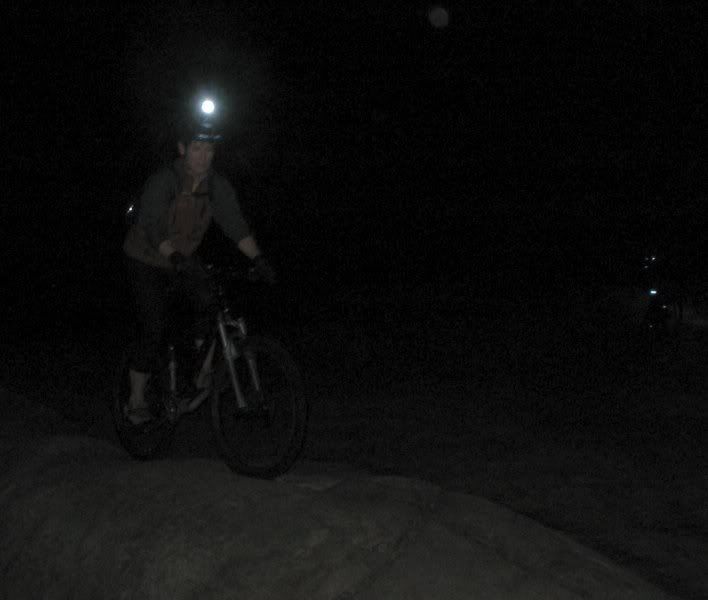 Ben-O up the fire wall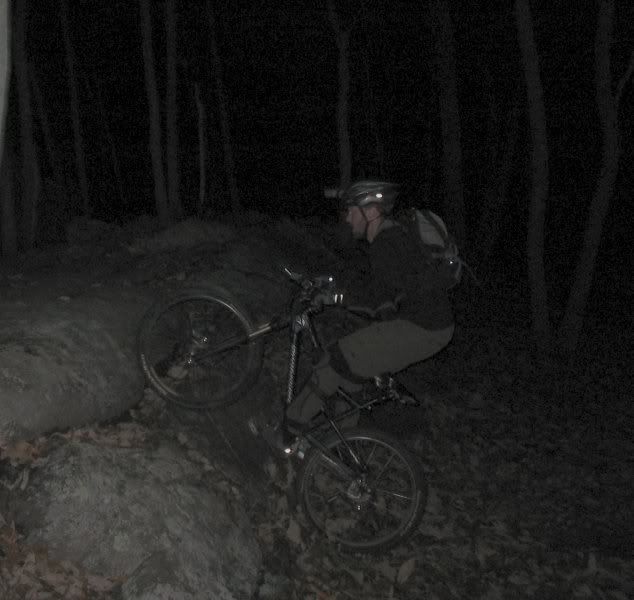 SloMoJo , up and over too.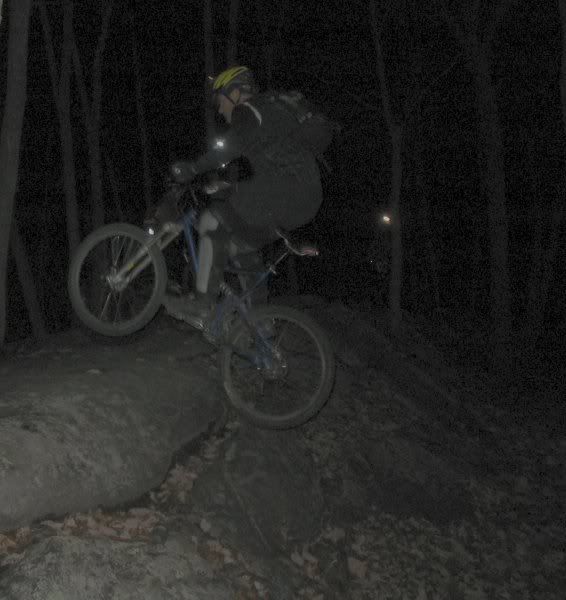 Just riding along , OB , with Edge and Ben-o in the background.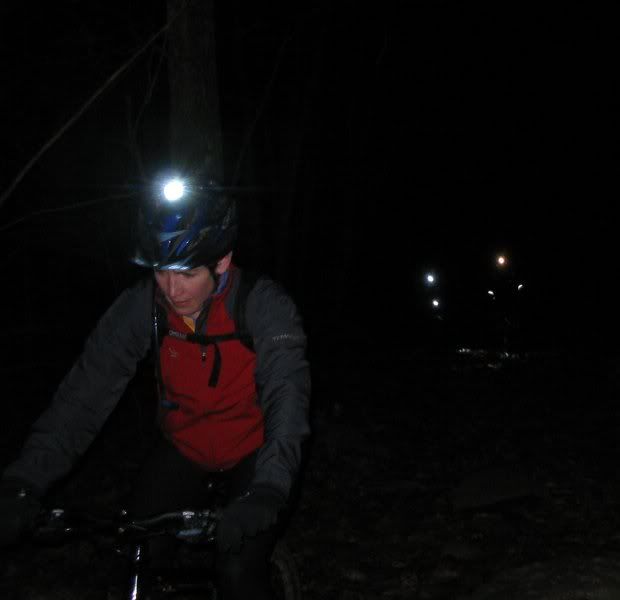 and finally Ben-O coming down the 2 step , OB is watching to see how it is before she rides down it.
all told was a very fun ride.