anyone into it? (i did a search!
)
i'm getting tired of seeing all of these pristine to the point of looking breakable bikes...:biggrin:
so pretty much:
1. post a pic of your rig at its filthiest!
2. tell us where you rode, how it was, blah, blah, blah
3. any tips on how to get her clean and in good working order after taking all that crap to the bearings, pivots, etc.... or just how to keep her dirty, but make sure the vitals are smooth
i guess i'll start off-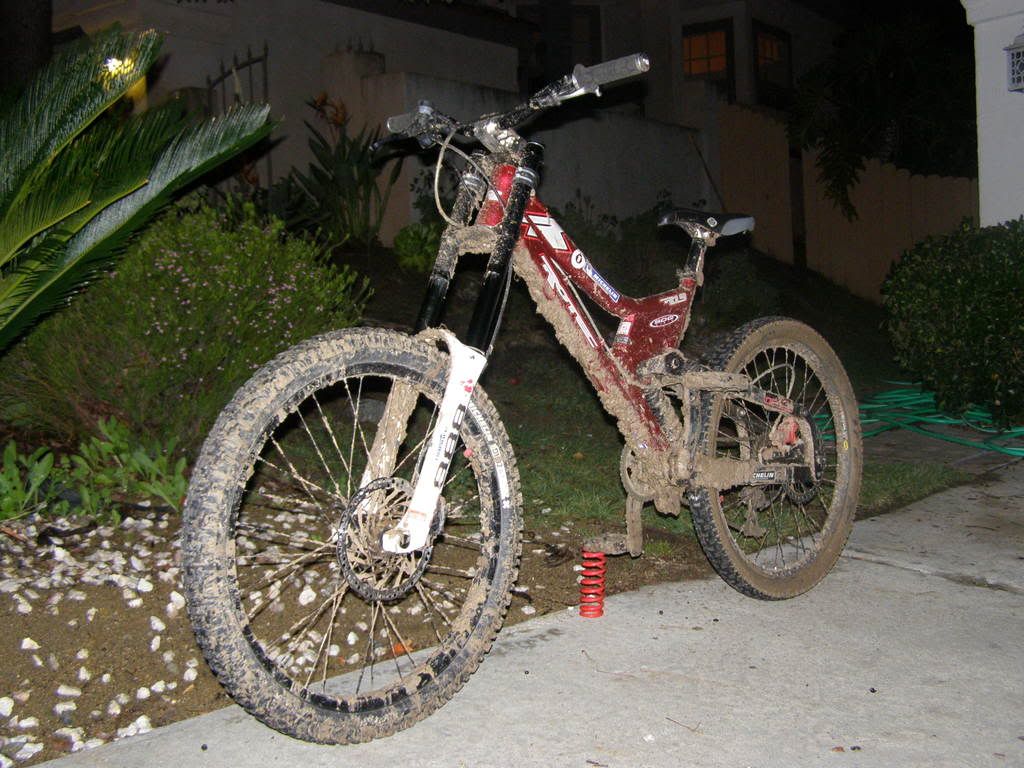 mmmm
thats just awsome for the drivetrain!!!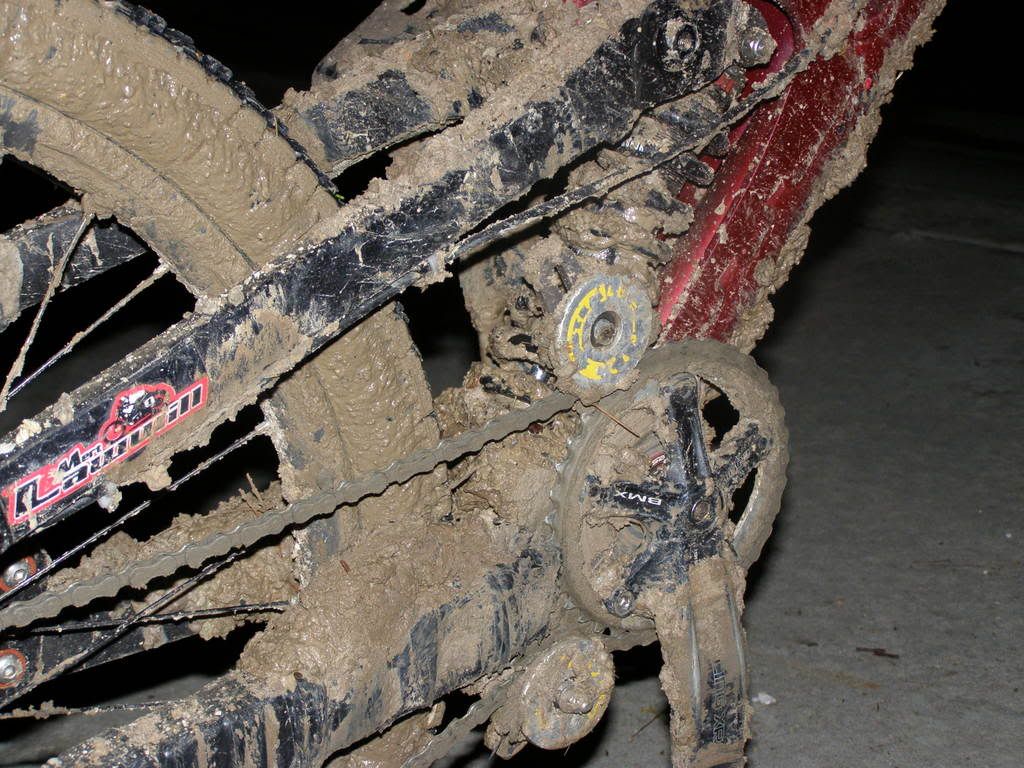 a good ride out at Calaveras with FactoryCostcoDH today... lost o' sliding and lots o' roost!!!
all i really did when i got home was wipe out the pivots, lube them up again and clean the chain and derailleur rollers and lube them up again too... its gonna get more tomorrow!!! figured i'd just make sure its all in working order:biggrin: