I rode on the back of an '07 BMW R1200GS Adventure on Sunday and it was f-ing sweeeeeeeeeeet. We took a bunch of back roads around my house (Auburn/Oxford/Sutton/Douglas) that I use for road rides and are nice and swoopy (man, we leaned into a corner so far that I found out later that the driver scraped his boot!) and then hopped on a pseudo-highway (Rte 146) for some speed. I was super comfortable and think I will have perma-grin from the ride and got off the bike thinking Oh Yeah that would be an incredible acquisition. I could have ridden all day if there weren't other time constraints.
I pulled the trigger myself a few weeks ago on an '07 Kawi KLX 250 dual sport and will take the MSF class next Thur and Fri.
[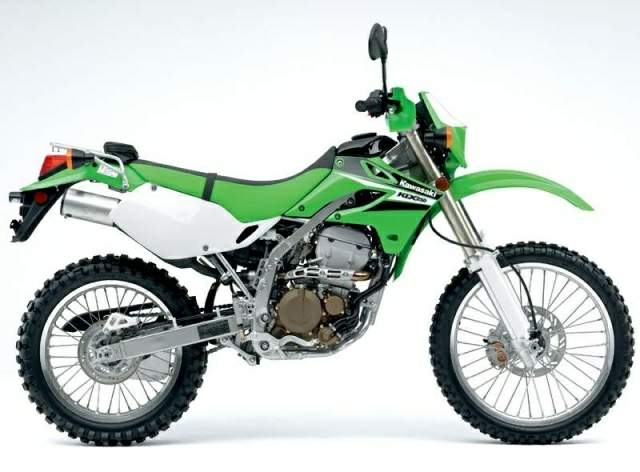 Can't frigging wait. But after Sunday's ride, I can see this being like the typical bike addiction...what am I going to get next??? The R1200GS would rock but empty the bank...if the Kawi turns out nice they have the KLR 650 for good money just as the KLX was - they are at a terrific price point. And of course there's going moto specific, too....But I'm sure I'll have plenty of time between now and then to figure out what will be a good fit for me at the right price. For now, I'll be working on making some mods to the KLX and that should keep me busy for a while - especially since I'm gonna have to beg for help from others given my absence of mechanical skills. Although I do want to learn to wrench on my own bike over time.