Sorry, I remembered all those thread titles last night and figured this would be a good opportunity for a bit of fun.
Safety first as I always say.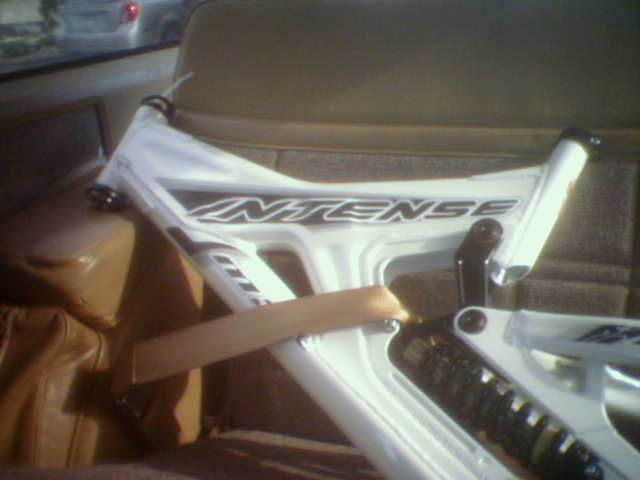 Mmmmm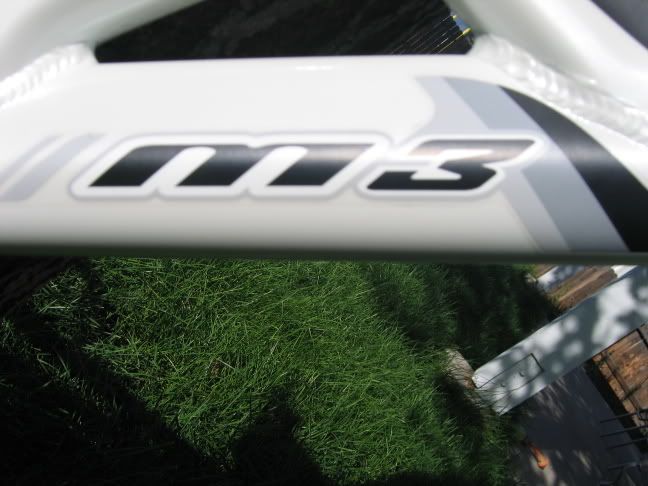 Can't wait to get out and go riding on it....
Cool picture of my white bike, with my white dog.
Full build should be similar to...
05 Boxxer Race
Azonic Outlaw wheelset 150x12
FSA Pig DH headset
Truvativ Team bb 73x128
Truvativ Holzfeller cranks 175
E.13 38t chainring
E.13 SRS Chainguide
Sram PC99 chain
Sram X.9 midcage derailleur
Sram X.9 trigger shifter
Thomson 31.6 seatpost
Selle Italia Oktavia saddle
Shimano XT M755 w/GRC levers (courtesy of price seliger
)
8" Hayes rotors
Truvativ Hussefelt 31.8 stem
Truvativ 31.8 bars
ODI Oury grips/clamps
CrankBrothers Mallet C pedals
Azonic Fusion Mag pedals
105 roadie cassette
Maxxis 2.5 Minion DHF UST
Maxxis 2.5 Minion DHR UST
DTSwiss Tubeless kit (bought it and found it only has enough for 1wheel, might return and get the stans kit or something)
Anyways...that's what I've been toyin with lately.