I usually try to do all of my bike overhaul stuff when it's to nasty to ride...so i started with noah's bike this time.
nothing spectacular but i switched him over to a SRAM drivetrain to see how he likes it. so far it's much stiffer...meaning, the rear der. doesn't bounce around like dolly partons boobs during a marathon. i also put on a boomerang w/ rollers and removed the front der. i was using to hold his chain on (usually unsuccessfully)
i'll be painting it olive drab green and black soon so i'll add those pics when i have 'em but so far, he loves the new stuff.
pic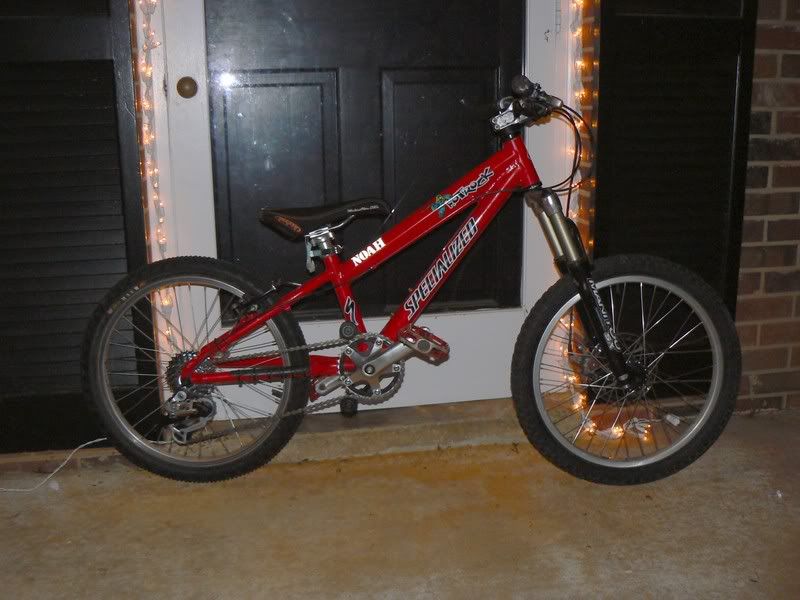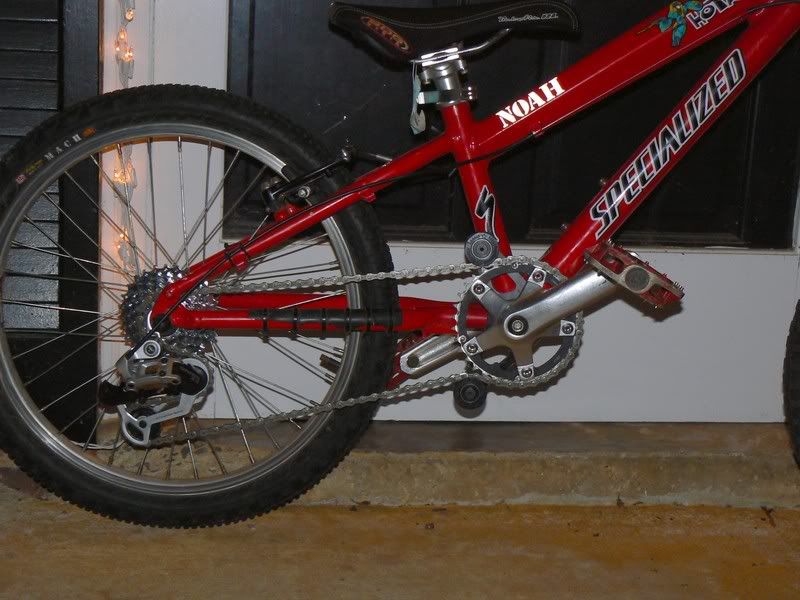 oh yeah..gratuitous action shot (pre mod)