Its that time of year , The Team Bums Time trial.
woke up to it snowing , I guess Yesterday the lake was totally clear of Ice, well by the time it was race time , had a good 2 new inches of snow to make things interesting.
the course entered and exited the Ice three times, had all things to make it a challenging course. Ice , rocks, sand, single track , a small climb tight tight turns , fun, we would do three laps agains the clock .
Me looking good on my first lap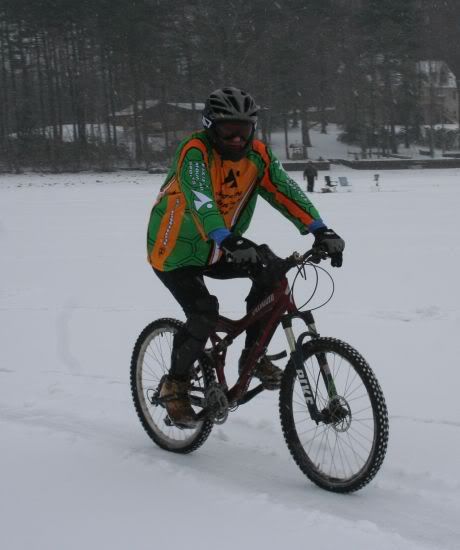 Peter on his first lap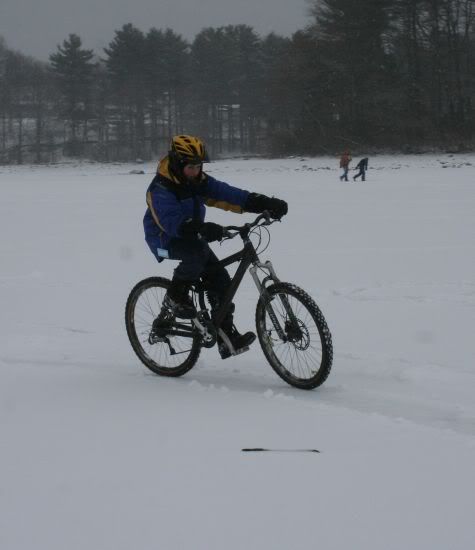 Me on the Hump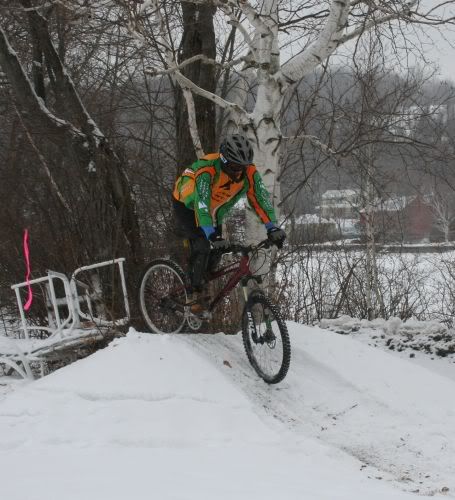 on the sandy boat ramp
Peter on the boat ramp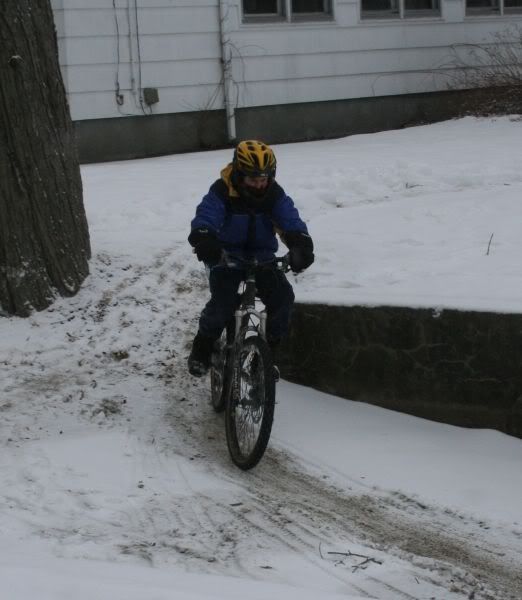 from the ice up 3 step back trail
if you got out of the track the tires would get squarily as peter demo's
Peters Game face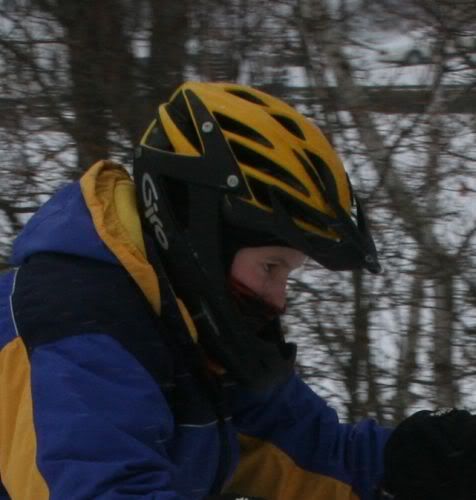 29er single speed ridgid
Me exiting the ice .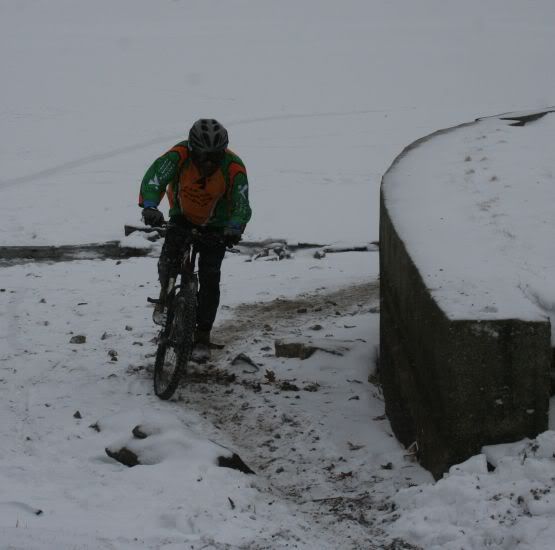 Peter doing the same
getting off the Ice , but the guy in front has a small problem, fortunately it is last lap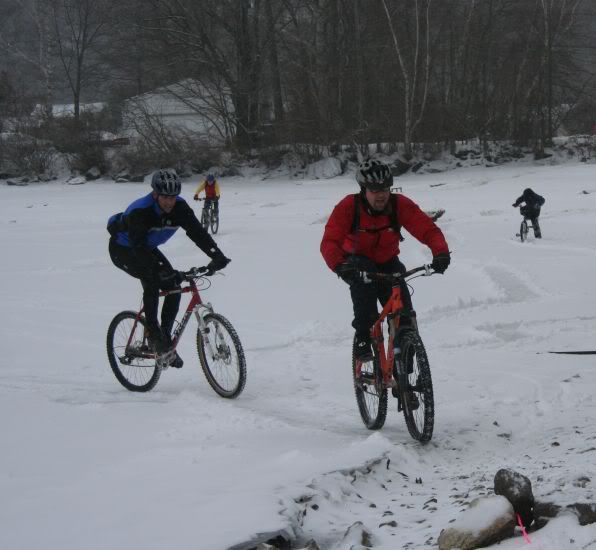 close up of the problem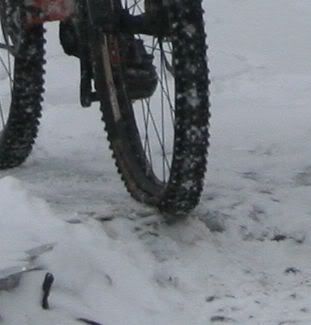 Hmm there was some rocks, as we got back on the ice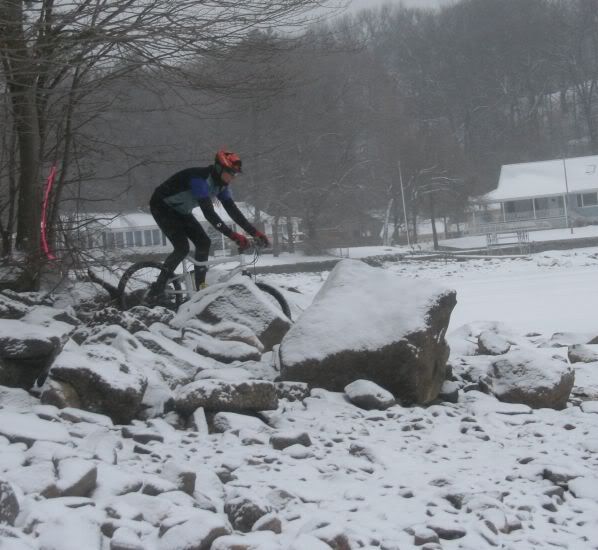 and this was the 3rd entry to the Ice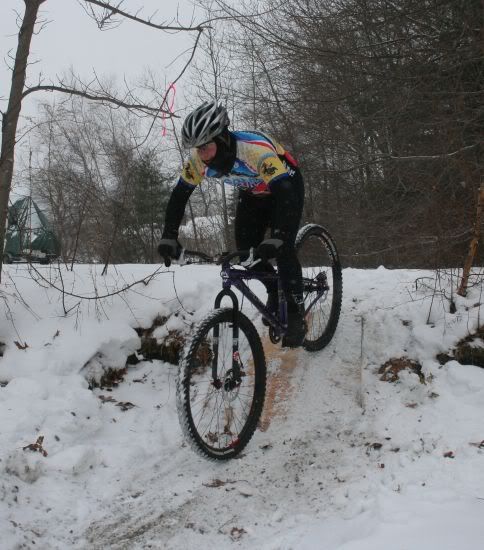 the downhill track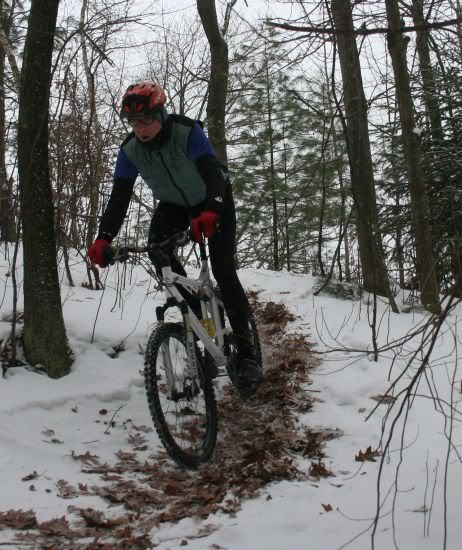 Scott our host and race course designed on an ice buckle ( with 2 others behind him on the ice )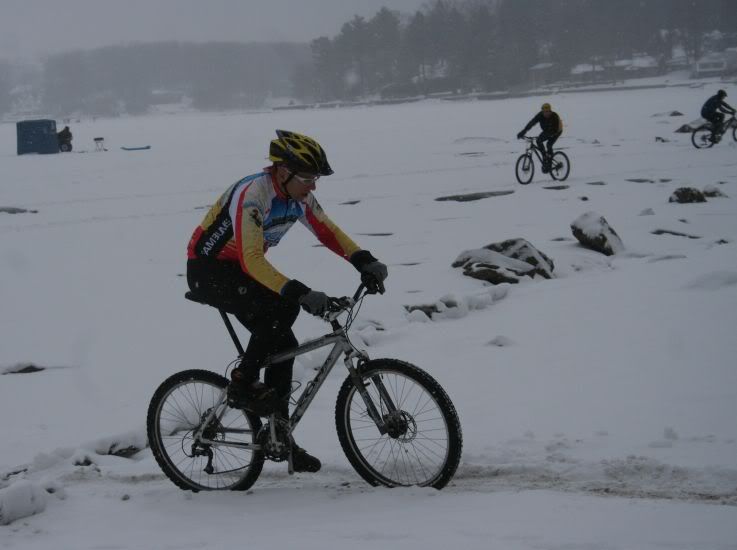 BadDNA on the Hump
BadDNA on a straight away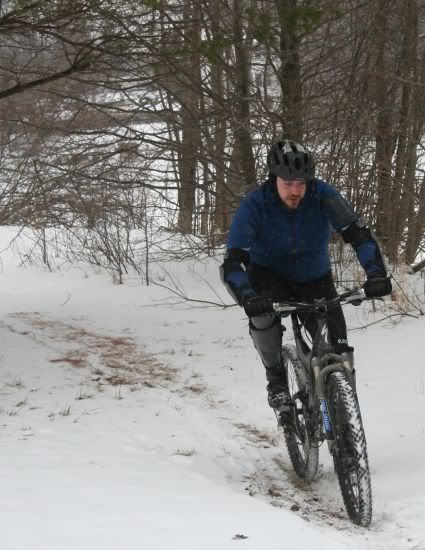 rocks on the Shore
exiting the ice
My daughter wanted to have some fun too, so she grabbed Peters bike after he was done , and took it for a spin on the ice.
I'm not sure I would have trusted a Suburban on the ice.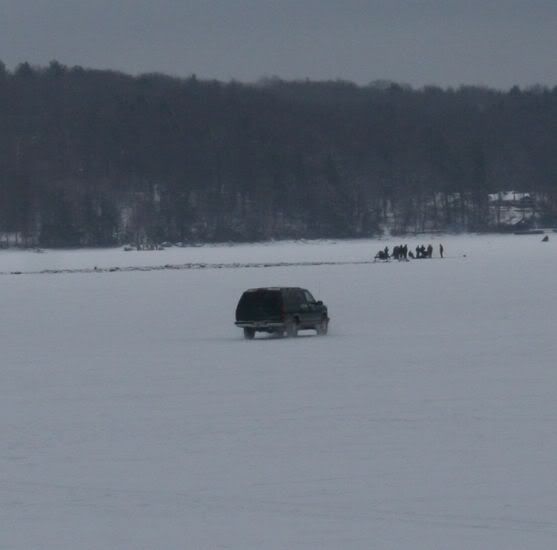 and the results.
Lots of fun was Had !!!