Well not actually action pics, but scenery.
This is my last ride untill I get to school, then I don't know how much I really get to ride.
We didn't take pictures because we were trying to hit all sections with speed including 2 rock gardens, a wall ride to hip, and a rock gap delio.
We park in a parking lot, ride on a XC trail for 15-20 minutes, then hike-a-bike for 45 minutes. And you get this!
You ride down this steep rocky area, and then you get to this single track which you can see, to get to the rest of the trail.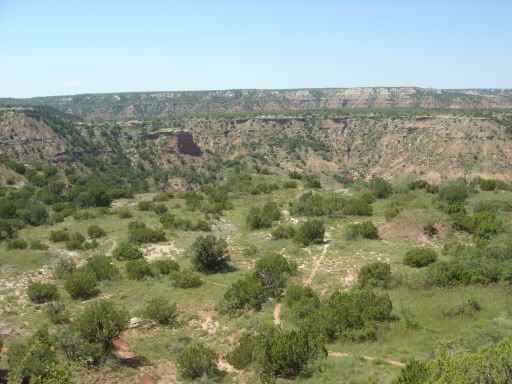 This section, you ride down the same steep part, but take a fork in the trail, and drop about 6-8 feet depending on speed to this very steep tranny, and hit this rythem section. You cant see the whole thing because the tree is in the way.
And you normally get VERY swetty hiking up - My friend Garrison all hot.